Get to know the faces that are working hard behind the scenes to unleash your data's potential.
We're excited to launch our Face Behind the Data profile series, each of which will feature a subject matter expert (SME) for subsurface data management describing how in the world they ended up in this unique industry.
To kick-off the series, we're proud to feature Patrick Meroney, VP of US Operations and Consulting Services, who has had the unique experience of working in the very early stages of oil and gas data management.  We're grateful to Mr. Meroney for being our first team member in this profile series and hope you enjoy his interview:
What is your educational and work experience background?
I started working for Conoco in 1989, shortly after college at Texas Tech University (I'm not the most famous Patrick from Texas Tech, but I'm only 200,000 behind Patrick Mahomes.)  I started working for Conoco indexing seismic lines into an Ingres relational database, running on the old VAX system.  From there I held many roles, almost all of them focused on data management in some way, including two years in Norway transitioning that business unit to a new technical computing and interpretation environment.  I left ConocoPhillips in 2011 and went to work for Repsol as the information management manager for Repsol Americas.  It's at Repsol where I really became familiar with Katalyst.
What are some of the highlights of your career?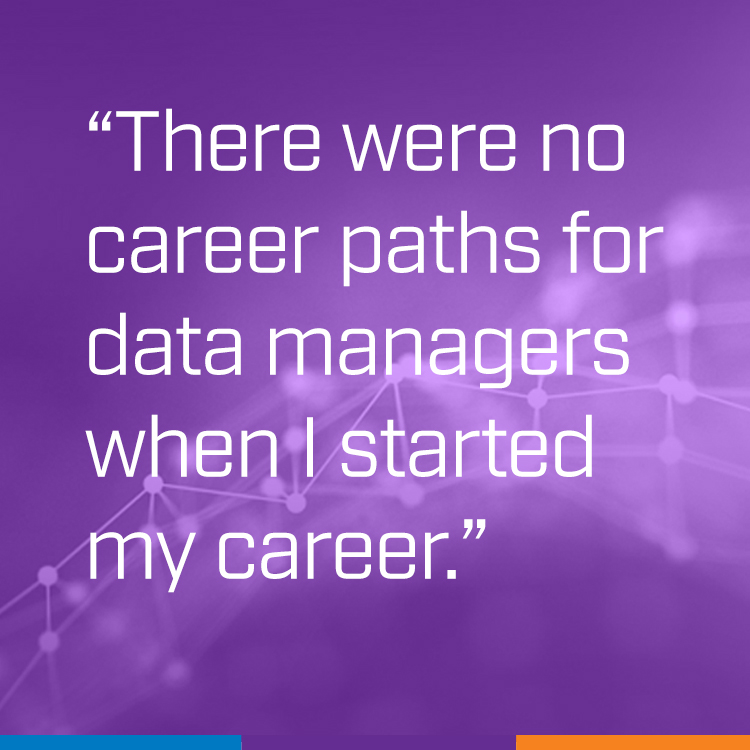 My time in Norway was a definite highlight both from a professional and a personal basis.  Also, working for Repsol and having the experience of working for a non-American operating company was transformational to me.  It's difficult to express the growth that a person can go through being exposed to a completely different culture and way of doing business.  I was exposed to a part of that in Norway but still working for an American company. But working for Repsol, a Spanish company, closed a loop for me for sure. It's hard for me to detach my professional career from my personal life experiences and the relationships I made working for Repsol. They are still some of the strongest and most fulfilling business relationships I have.
Did you grow up wanting to be a data manager?
Did anyone? I don't think the concept of a data manager existed in 1989? I grew up wanting to be Jimmy Buffett or Ernest Hemingway.
How did you get here?
I fell into data management because for some reason (that I still can't explain) I started dinking around with an early relational database called RBase when I was in college.  The database ran on my old RadioShack computer and was almost like a video game with me. This experience taught me early SQL and how and why I could use it. I had no desire to pursue computer science in college, but for some reason, dealing with data was different for me. It did not seem like IT work (or computer science as we called it back then). And even today, I feel the same way. In any event, when I was applying for positions at Conoco, I had to take a series of tests and based on my aptitude. They hired me to work on a data project straight from the beginning.
What are some big lessons learned and/or challenges faced along the way?
There were no career paths for data managers when I started my career.  On the one hand, it was exciting to know we were a part of a new science or "career".  But that said, companies didn't know how to handle us from a career standpoint.   After my initial contract position at Conoco, I was actually hired as an engineering tech.  The first oil and gas data managers were born out of the geotech and engineering tech roles (these roles still exist by the way, and make no mistake, these folks are also data managers.)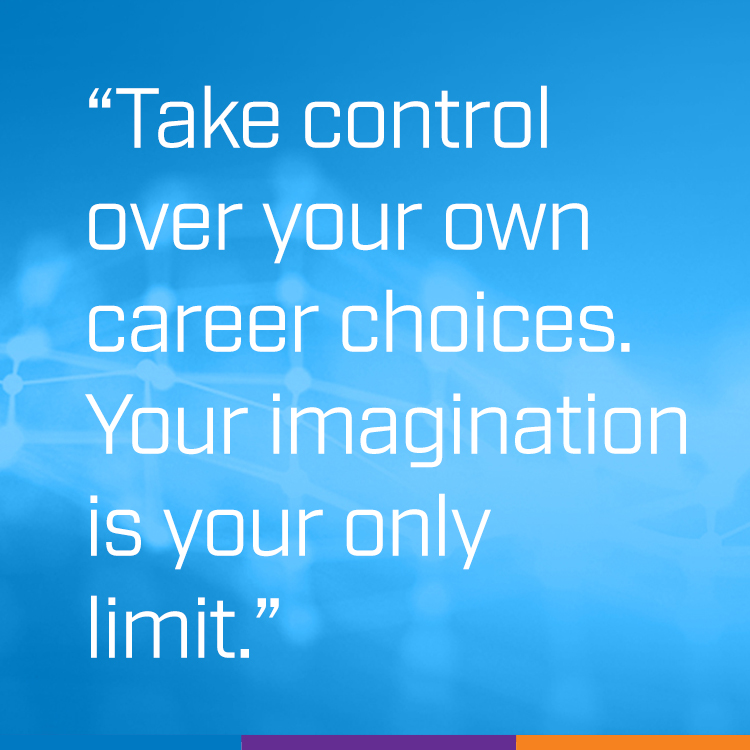 The backgrounds of the individuals were extremely diverse.  Many had geoscience backgrounds, some were proficient computer scientists or system admins, some were highly intelligent and agile staff administrators or records clerks or educators who could make a better living in the oil and gas industry and still educate.  The challenges were that there were no defined career models or paths. The salary ranges and level of responsibilities went from the very low to pretty high and every point in between. Speaking as a lifelong data manager – we had no standards, and therefore we suffered.   The lessons learned were: "Take control over your own career choices.  You imagination is your only limit."
What advice do you have for people beginning their career?
We're all different, with different motivators and passions, so not one bit of advice will work very well across the board. Maybe with this one exception: a strong work ethic will provide opportunities.
Are there any organizations or volunteer groups that you are passionate about?
Yes, I lead a sub-committee on the Professional Development committee within the Professional Petroleum Data Management Association (PPDM).  For all the reasons I listed above, I am passionate about building and leaving a better understanding and stewardship of data management as a career.  I try to be active within PPDM but also within other groups like the Society for Professional Data Management (SPDM).
What are some of your favorite things to do and/or places to visit outside of work?
I have a home near the mountains in Colorado, specifically close to Rocky Mountain National Park, and I love to spend time there.  I also love to travel internationally, and so COVID has really put a damper on my lifestyle.  But then again, who can't say that?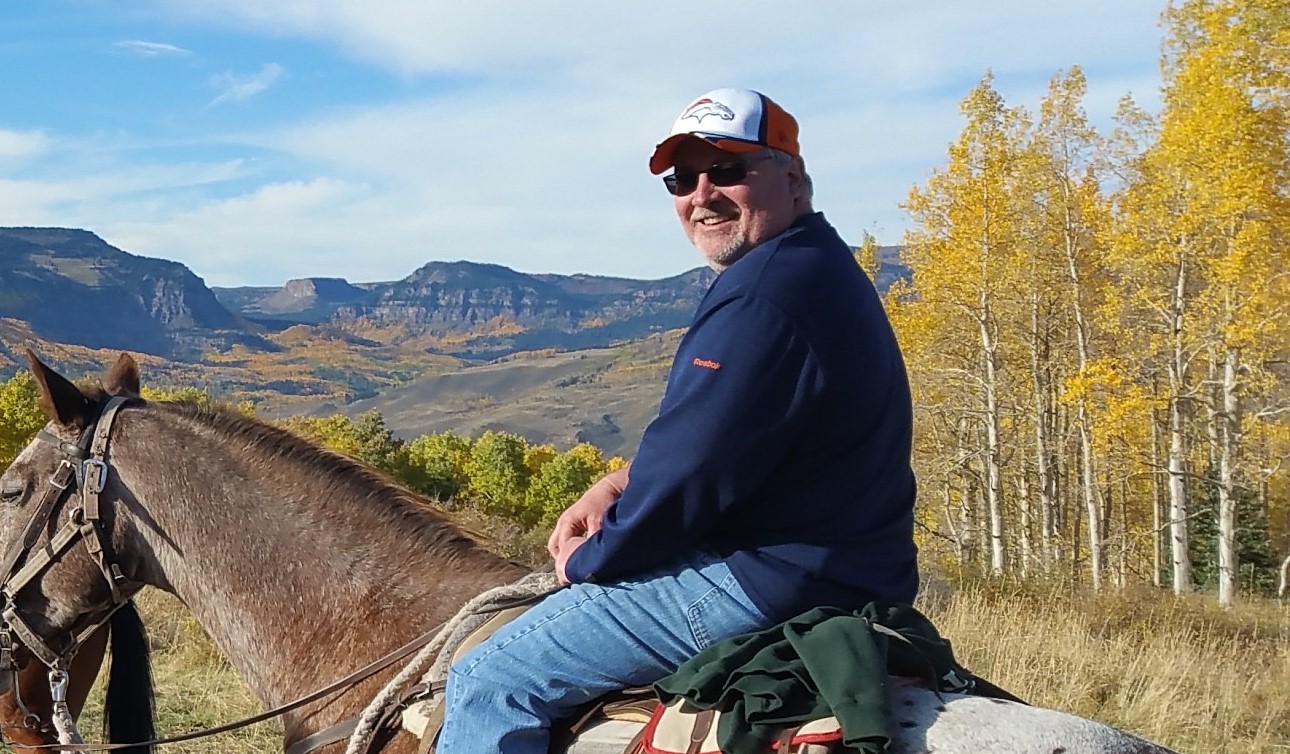 You can hear more from Mr. Meroney by listening to his recent webinar on improving efficiency with seismic tape operations titled, Remote Seismic Data Loading: From Archive to Interpretation.