Get to know the faces that are working hard behind the scenes to unleash your data's potential.
This month for our Face Behind the Data profile series, we are honored to have the woman who has seen it all, Sue Carr, Solutions Manager, Subsurface Consulting. Like many of us, Sue considers herself most fortunate to have worked with some amazing knowledgeable people in this industry, including her Katalyst coworkers (several of whom she first met while they were working for other companies!)
Sue brings a lot of experience and wisdom to our Face Behind the Data series, each of which features a subject matter expert (SME) for subsurface data management describing how in the world they ended up in this unique industry.
What is your educational and work experience background?
I wrote a math test, did really well and as a result fell into a seismic processing job with Gulf Canada in the early 80's. I was always good at math and science. In those days, we worked with archaic monitors out in the hallway to build jobs that were given to operators who hung tapes to process mostly 2D seismic data.
Since that time I have worked in the space between the geosciences, IT and data management. I have been fortunate to work for some big global companies, operators and vendors such as ConocoPhillips, Encana, CNOOC (Nexen), Halliburton and now Katalyst. I am very broad in my experience, "three miles wide – a mile deep" and I have had the opportunity to do a spectrum of jobs at various organizational levels working on many projects across the energy industry.
While health challenges have decelerated education the last two years, I'm currently back to working towards a Masters in Information Management at Dalhousie University in Halifax.
What are some of the highlights of your career?
The people I have shared my career with have to be number one. I have had some great bosses and some great teammates, most of which I still have in my network today. I have been blessed to have had some outstanding opportunities and to continuously learn and grow.
Early in my career I got to organize the data collection for a large seismic shoot that Gulf was operating at Fenn/Big Valley in Alberta. That was probably my first step into the data management waters. Since that time, I have validated repeatedly: it's all about the data. If you don't have good processes around your data, you aren't representing your subsurface assets with the value you could.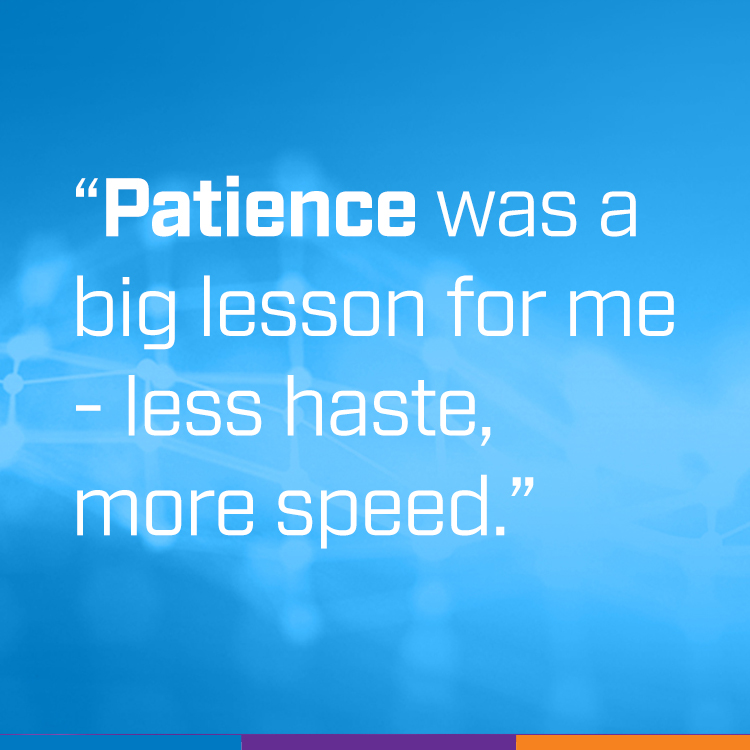 Some of the other pieces of work I have been involved with include multiple integrations of companies due to M&A activity. The largest and most successful of these was ConocoPhillips/Burlington. The integration was managed and funded globally and impacted thousands of people. We had a PMO (project management office) that added a project/change management discipline. This drove all activity and communication while it added a layer of complexity. When we executed the migration of the Burlington staff, projects and data into the ConocoPhillips environment, we made very few mistakes. Patience was a big lesson for me – less haste, more speed.
What drives me is to make a difference happened while working at Encana when I completed the requirement for my Lean Six Sigma Green Belt. These tools I continue to use today and were instrumental in successfully leading and executing a large geophysical governance program at Encana. At CNOOC, we were able to implement data governance globally across our UK, US and Canadian offices and had a board that was made up of global senior leaders.
Today, I am working on building a team of skilled data management consultants who can help position energy companies for success with anything "data".
Did you grow up wanting to be a data manager?
Who does? Most of us fall into it at some point in our careers, and it becomes our passion.
How did you get here?
I saw a need in the industry for highly skilled data people to tackle project work such as mergers or divestures, application upgrades and data quality/governance projects. I have worked with teammates like Trish Mulder, Pat Meroney and James Lamb in other roles at other companies (all are now with Katalyst). They introduced me to Steve Darnell (our CEO) who I got to talk to about a concept of consulting services in the data space. It aligned with the Katalyst business plan, and so Katalyst hired me to do this.
What are some big lessons learned and/or challenges faced along the way?
Rows and columns don't fly with executives. Build your data challenges around stories that the C-suite can relate to. Always come with a solution when you are looking for support. Don't make data management the C's problem.
What advice do you have for people beginning their career?
Take on multiple roles in your organizations; volunteer for projects and other opportunities. The energy industry is fascinating, and there is so much to learn. Never stop learning.
Are there any organizations or volunteer groups that you are passionate about?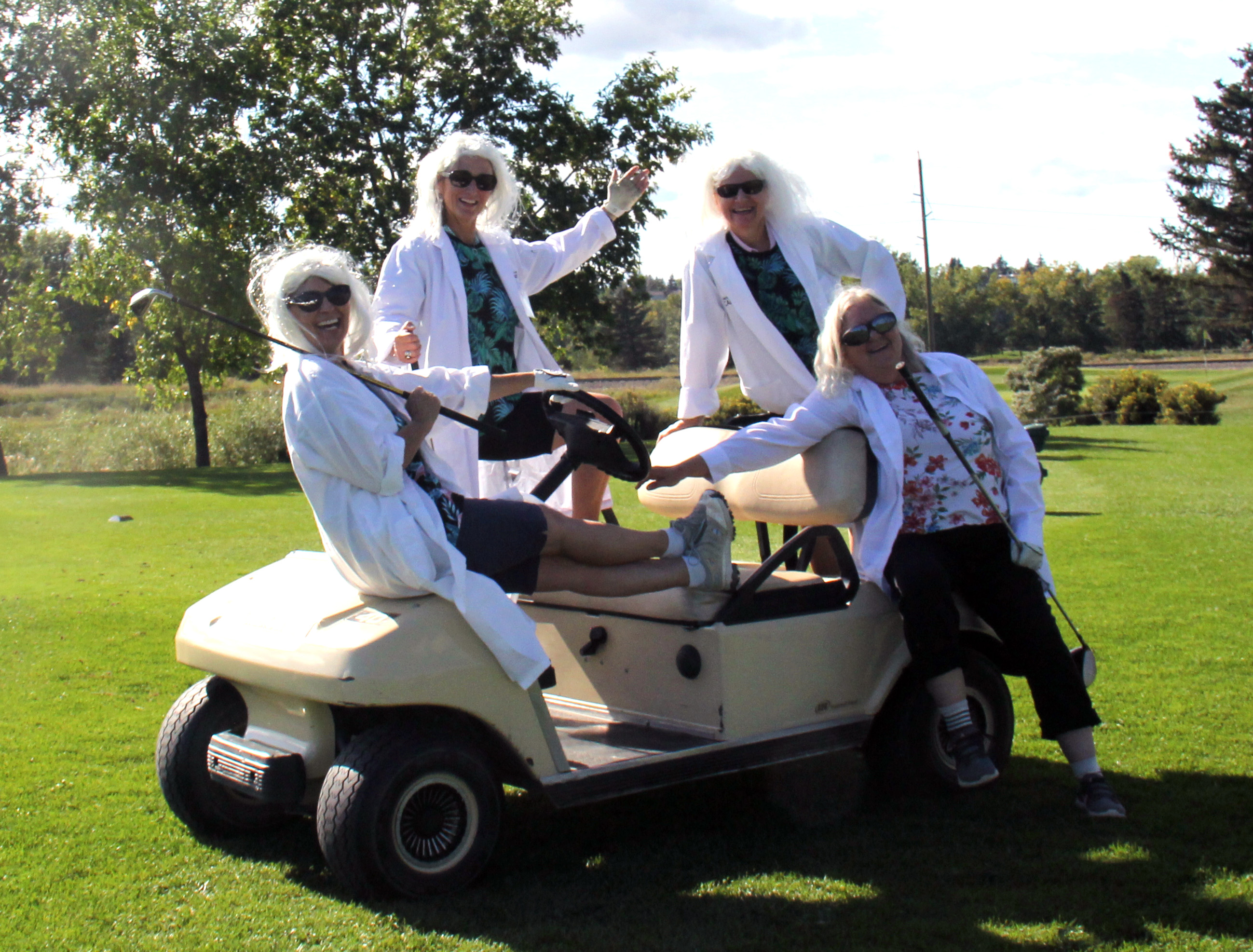 It's important to give back to your industry, and I volunteer. It allows you to see other perspectives and makes a difference for you and your peers. I was an early committee member on the first DoodleTrain, co-chair on a Canadian Association of Petroleum Producers committee and held a president position for Calgary Geoscience Data Manager Society for two years. I am a strong supporter of the Professional Petroleum Data Management Association and recently was elected as a board member where I look forward to working with the other board members and contributing to the strategy committee.
What are some of your favorite things to do and/or places to visit outside of work?
We are big campers (glamping really) and like to spend time in our 5th wheel trying out small golf courses around Alberta with family and friends. I do Zumba to keep active, and Yoga to slow down.
You can hear more from Sue by listening to her recent webinar with Director of R&D Debasis Chatterjee, Data Quality: A Solid Foundation.